IHS Partners with Tempco to Offer Unmatched Customer Service, Products
IHS Partners with Tempco to Offer Unmatched Customer Service, Products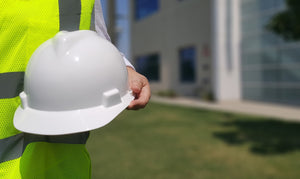 Industrial Heat Sources (IHS) has been an authorized distributor of the top hot air equipment manufacturers for decades—but beyond that, customers return time and time again for the personalized customer service the IHS team has become known for.
When IHS CEO and owner Eric Pardo bought the Cleveland-based company in 2018, the goal was to offer a single platform where industrial professionals could easily find the products they were looking for across a variety of manufacturers. In tandem, he wanted to manufacture high-performance tools and replacement parts that could be purchased for a fraction of the name-brand cost—a benefit that remains of high value to customers today.
As a whole, IHS offers online purchase options for hundreds of name-brand tools, replacement parts, and accessories, including automatic welders, blower systems, heaters, controllers and sensors, extrusion hand welders, industrial extrusion welders, hot air hand tools, and more. These tools can be used across the manufacturing, food and beverage, civil engineering, flooring, medical and pharmaceutical production, plastic fabrication, plastic welding, process heat, roofing, and sign and banner industries.
Not only does IHS provide a wide selection of tools, but it also offers decades of experience and knowledge on how to use and troubleshoot them. Some of the company's key services include in-house service and repair, telephone troubleshooting, and nationwide shipping of replacement parts. Most importantly, IHS values building relationships with its customers, offering personal, unmatched assistance that goes far beyond an automated phone call.
Partnering with Tempco
Through its partnership with Tempco, IHS has been able to further diversify its expansive product offering with unique and versatile heaters. IHS aims to be the go-to source for customers in need of top-of-the-line heating tools, and offering Tempco products align with this goal.
With its ISO 9001:2015 Certification, Tempco offers quality products to its customers, making it an ideal choice for IHS.
A Personal Touch
IHS prides itself on building meaningful relationships with its customers, and this goes far beyond offering an expansive lineup of products.
IHS recently worked with a company that fabricates plastic tree limb camouflage for cell phone towers in South Dakota. The final goal of the project was to build cell phone towers that look like trees, allowing them to aesthetically blend in with their surrounding natural environments. IHS both recommended and supplied the hot air tools necessary to complete the project, as well as provided specialized training videos on how to weld the HDPE plastic components used for the towers.
IHS also has experience in fish hatchery applications, where it's helped design freshwater and saltwater enclosure systems for breeding bass, flounder, trout, salmon, and a variety of shellfish. As a part of the process, IHS recommended the proper welding tools for fabricating the enclosure systems, as well as environmental heaters and temperature control devices.
Finally, as a part of its most recent notable customer project, IHS provided customized Tempco band heaters for a medical cannabis packaging company. In addition to the customized products, IHS also offered recommendations for tools that could be used with the company's cylinder heaters, flexible silicone wrap heaters, and tube heaters. From its decades of experience and willingness to go above and beyond for its customers, IHS has established itself as a go-to resource and trusted distributor for industrial professionals throughout the world.