How to Save on Leister and BAK Replacement Parts
How to Save on Leister and BAK Replacement Parts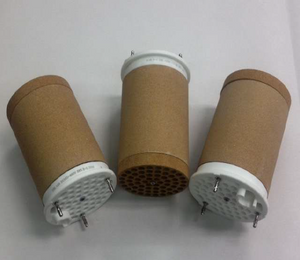 There is healthy demand for hot air tool replacement parts, such as nozzles, heating elements, mica tubes and more. Regular use and time often damage or break down these parts, rendering tools useless. 
Unfortunately, in most cases, equipment manufacturers own their tool's spare-part market, so purchasing replacements can get pricey.
But that doesn't mean you have to fork over hundreds or thousands of dollars a year to keep your tools in working order. 
All you need is to find a company with a deep understanding of a manufacturer's hot air tools, and the means to develop their own line of parts. 
Enter Industrial Heat Sources.
How to Save on Replacement Parts
IHS has developed our own line of direct replacement parts for popular Leister and BAK tools. Our replacement parts are:
Built out of high quality materials so they last.
Designed to the exact specifications of each tool.
Seamlessly interchangeable with original parts.
Priced much lower than the manufacturer's replacement parts. 
In addition, we make finding replacement parts easy. Search our inventory by part type or hot air tool.
Use our website to navigate by specific part or manufacturer.  
For more information, contact IHS at 844-862-7880 or email info@ihshotair.com. 
* Leister product names are registered trade names of Leister Technologies, LLC. IHS has no affiliation with Leister Technologies, LLC.